The VisiBone Chart Suite
Because the easiest thing to find in your office
will always be your wall.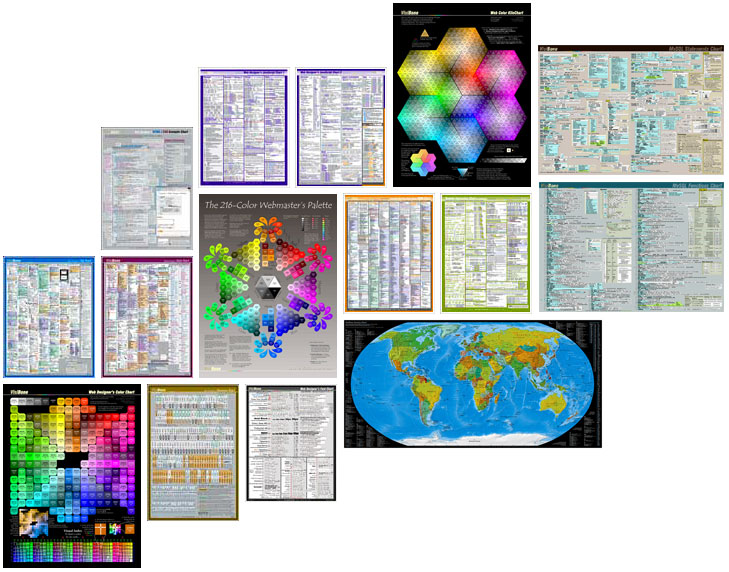 2009 EDITIONS!
on sale now, previews coming soon

The three color charts are 18"x24"
The map is 17"x34"
The MySQL Charts are 17"x24"
The nine other charts are roughly 12"x17"


This totals 32 square feet — nearly
one billionth the size of Rhode Island


A 50% DISCOUNT
(the fifteen charts would
be $180 individually)
* The three color charts have a satin finish.




The VisiBone Chart SuperSuite
Enlarge your crucible of creativity.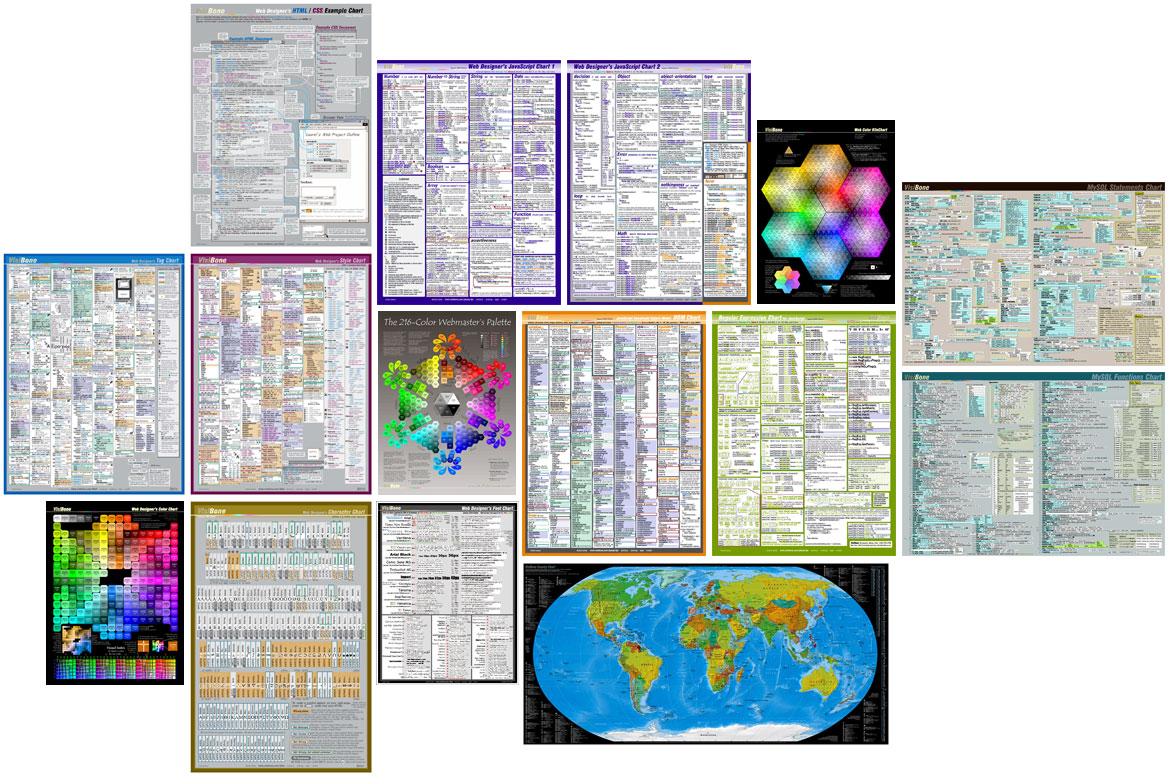 2009 EDITIONS!
on sale now, previews coming soon

The three color charts are 18"x24"
The map is 24"x48"
The Font Chart is 17"x24"
The ten other charts are roughly 24"x34"


This totals 79 square feet
or 2.3 nanoRhodeIslands


A 50% DISCOUNT
(these fifteen super-sized charts
would be $330 individually)

AND BY THE WAY THIS INCLUDES
FREE SHIPPING
ANYWHERE IN THE WORLD†
* The three color charts have a satin finish.
† Dry land, earth destinations only. (Isn't it strange how everyone still calls it shipping, when the mail system stopped using the last pretense of actual ships on May 14, 2007? Mark my words, shipping will make a comeback once global warming opens up some great new ports. Phew we sold off the Panama canal just in time.)